Tuning 431WHP Volkswagen Lupo - Link G4
Dynoresult Volkswagen Lupo
| | |
| --- | --- |
| Max wheelpower: | 431whp |
| Max engine power: | 489hk |
| Max wheel torque: | 498Nm |
| Estimated max torque: | 553Nm |
| Power/l: | 272hk |
| | |
| Engine volume: | 1800cc |
| Supercharger: | BVS 256 |
| Max boost: | 1.8bar |
| Engine control: | Link G4 |
| Fuel: | E85 |
| | |
| Owner: | Henke |
Presented wheel horse power (whp) can not be comparable with hub horse power (hhp) or braked horse power (bhp). Losses specified is ~80% traction losses between tire and roll, the rest is drivetrain friction losses.
Whp is the actual power that really moves the vehicle!
---
Powercurve Volkswagen Lupo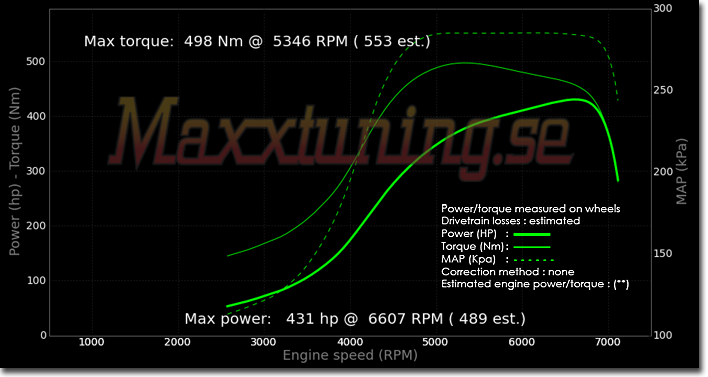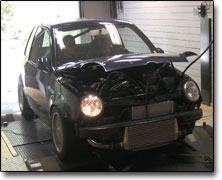 Between 19 dec and 7 Jan 2019 we are closed for christmas holidays, limited support!